Título:
주군의 태양 / Jugun-ui Taeyang.
Tambien conocido como:
The Master's Sun, The Sun of My Master / The Sun of the Lord
Género:
Romance, Fantasía, Comedia, Drama, Horror.
Episodios:
17
Cadena:
SBS
Período de emisión:
07-Agosto-2013 al 03-Octubre-2013
Subtitulos:
Sweet Asian Drama
SINOPSIS
Joo Won Joong es el CEO de Kingdom, un centro comercial. Es mezquino, avaro y vanidoso, mide todas sus relaciones y sus actos a través del dinero. Mientras tanto, Tae Gong Sil es una mujer que tiene la capacidad de ver fantasmas luego de sufrir un accidente, sin embargo esta habilidad le ha traído muchos problemas al ser despedida de cada trabajo que consigue y de ser poseída por ellos cada vez que queda inconsciente, por lo que no puede beber ni dormir. Pero todo cambiará cuando ambos se encuentren; Joong Won aprenderá a confiar en Gong Sil y la protegerá de cualquier peligro, y a su vez Tae Gong Sil ayudará a Joo Joong Won con fantasmas que atormentan a sus clientes y podrá encontrar un refugio para descansar de los espíritus.
TRAMA:
Ok aquí estoy presentándole esta trama que en lo personal disfrute muchísimo..dios cuanto reí con el drama. básicamente la historia con spoiler es la siguiente.
tenemos a nuestra protagonista Gong Sil es una joven que luego de sufrir un accidente y pasar tres anos
en estado de coma, despierta con la capacidad de ver, escuchar e interactuar con fantasmas. pero estos fantasmas se han apoderado de su vida, que antes era perfecta y la han convertido en una mierda..pues la pobre chica no puede siquiera dormir porque los fantasmas siempre van a ella a pedirle ayuda y favores, ella es prácticamente un zombi y esta aterrada de los que ve.
Pero un día lluvioso se cruza en el camino del millonario sexy Joo Woo este hombre es un amante fiel al dinero y nadie se acerca a el. al menos que no le valla a aportar algo. resulta que la protagonista se da cuenta que cuando ella toca al hombre los fantasmas desaparecen. así que ella empieza una persecución, y consigue trabajo en su centro comercial donde después de varios...percances es contratada por Joo woo como el
radar de un billón de dolares
...ella tiene que encontrar a un fantasma de su pasado y conseguir información sobre una joya de valor incalculable.
En todo el proceso de los fantasma y la vida de mierda de Tae Gong Sil,Joo woo se convierte en su protector..
su refugio aéreo
, hasta el punto de que ambos se enamoran perdidamente del otro.
OPINIÓN PERSONAL
Aquí lo voy a decir a todo pulmón...AMO ESTE DRAMA!! fue maravilloso y bastante entretenido la trama me engancho de una vez y me enamore de los personajes. debo advertir, que el primer capitulo me pego un gran susto !...en realidad todos los primeros fantasmas, salían de repente!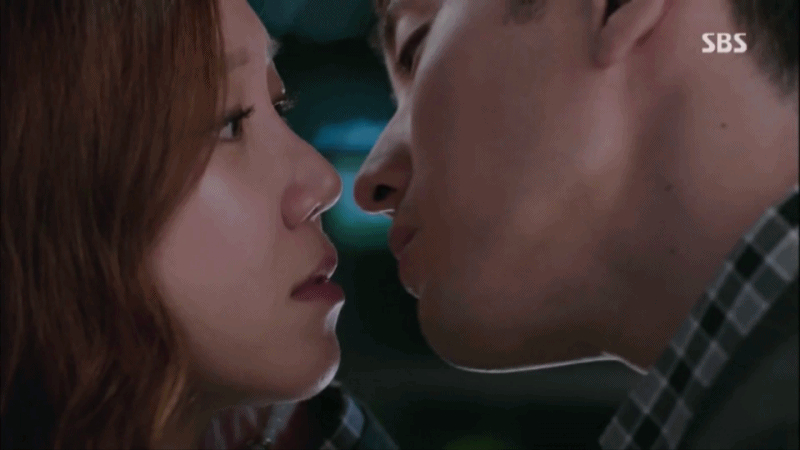 El drama es sumamente
Divertido
, imagínense no es para menos con personajes tan diferentes. también encontraremos unos capítulos mas profundos y que sin darme cuenta me sacaron unas lagrimillas.
algunos fantasma me encantaron!!!
en lo R
omantico.
...
LOVE IS IN THE AIR.
... inconscientemente ellos se enamoran fuertemente del otro.. pero tengo una queja enorme..necesitaba mas besos! en el drama completo solo hubieron unos poco besos y no muy calientes, pero en fin a parte de eso el drama estuvo muy bien. Ademas con lo celoso y posesivo que era Joo woo las cosas se balancean un poco.
Y como siempre aquí también tenemos un personaje secundario de muerte...el sexy seguridad.
el hombre que es motivo de celos. y con justa razón!...en fin, El final fue un poco sencillo pero estuvo bien.
CAPITULO 1
CAPITULO 2
CAPITULO 3
CAPITULO 4
CAPITULO 5
CAPITULO 6
CAPITULO 7
CAPITULO 8
CAPITULO 9
CAPITULO 10
CAPITULO FINAL